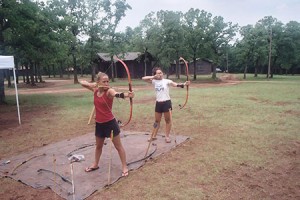 The 2017 Free Grace Bible Church summer camp at Lake Murray, Oklahoma will be conducted starting Sunday, June 4th to Saturday June 10th. It is for boys and girls completing third through tenth grades. This is our fourth summer camp with an experienced staff many of whom have several years of summer camp experience at this very same camp ground. Our Camp Director has worked in a Lake Murray summer camp ministry for 27 years.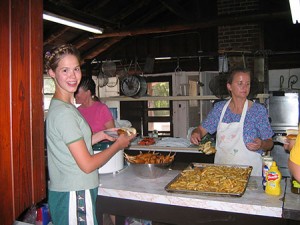 Every camper is included in the total program of camp activities. Everyone participates in Bible study, horseback riding, camp skills classes, sailing, canoeing, kayaking, archery, riflery, and athletic games. The meals are nutritious and tastily prepared by our gourmet cooks. Everyone participates in those too.
The campers are assigned to cabins each supervised by mature, experienced senior counselors and assistant counselors. The day begins with a supervised program of personal devotions, Bible memory work, and the morning flag-raising ceremony. Throughout the day the campers in each cabin rotate through a variety of activities with different instructors. The day closes with the flag lowering formation and entertaining, instructive movies. A campfire of gospel songs and a devotional talk or an exciting story prepares all for a welcomed night's rest following a fun-filled day. A pair of counselors sleep in each cabin with their campers.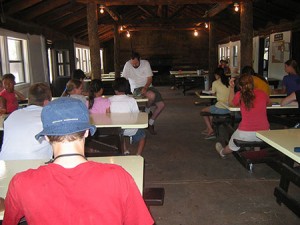 The best thing about the F.G.B.C. summer camp is the spiritual influence encouraging loyalty to the Lord Jesus Christ and to the Bible as the Word of God.
For more information, visit our Facebook page @ Free Grace Bible Church Summer Camp.
To register, email Bob at: rshort1977 "at" aol "dot" com.