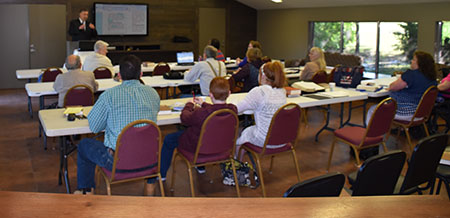 Dr. Brumett teaches three times per week, with an emphasis on the Word of God, and places great importance on growing the congregation toward spiritual maturity. The times for these ministries are:
Sunday Services
9:45 AM (adult and children classes provided simultaneously)
Worship Services
11:00 AM (adult and children services provided simultaneously)
Wednesday Bible Study and Prayer Meeting*
7:00 PM (all ages together in same service)
* Currently meeting in homes. Please call 972-494-5945 for location.