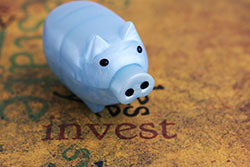 In grace giving, you are investing in eternal treasures which are stored in heaven, where neither thief can steal or moth can destroy (Luke 12:33).
2 Corinthians 8: 1-5 – Moreover, brethren, we make known to you the grace of God bestowed on the churches of Macedonia: 2 that in a great trial of affliction the abundance of their joy and their deep poverty abounded in the riches of their liberality. 3 For I bear witness that according to their ability, yes, and beyond their ability, they were freely willing, 4 imploring us with much urgency that we would receive the gift and the fellowship of the ministering to the saints. 5 And not only as we had hoped, but they first gave themselves to the Lord, and then to us by the will of God.
2 Corinthians 8:12 – For if there is first a willing mind, it is accepted according to what one has, and not according to what he does not have.
2 Corinthians 9: 6-9 – 6 But this I say: He who sows sparingly will also reap sparingly, and he who sows bountifully will also reap bountifully. 7 So let each one give as he purposes in his heart, not grudgingly or of necessity; for God loves a cheerful giver. 8 And God is able to make all grace abound toward you, that you, always having all sufficiency in all things, may have an abundance for every good work. 9 As it is written: "He has dispersed abroad, He has given to the poor; His righteousness endures forever."
For your convenience in grace giving, we provide the opportunity to provide your gifts online to Free Grace Bible Church.